I love, love, LUV gifting. I love selecting gifts & I love wrapping gifts. The holiday season allows me to go buck wild, much to my husbands dismay. I put together two gift guides this year: One for the fellas in your life, and one to help with hostess gifts — hopefully you haven't been a jerk all year and actually get invited to holiday parties, where hostess gifts may be necessary. Check them out: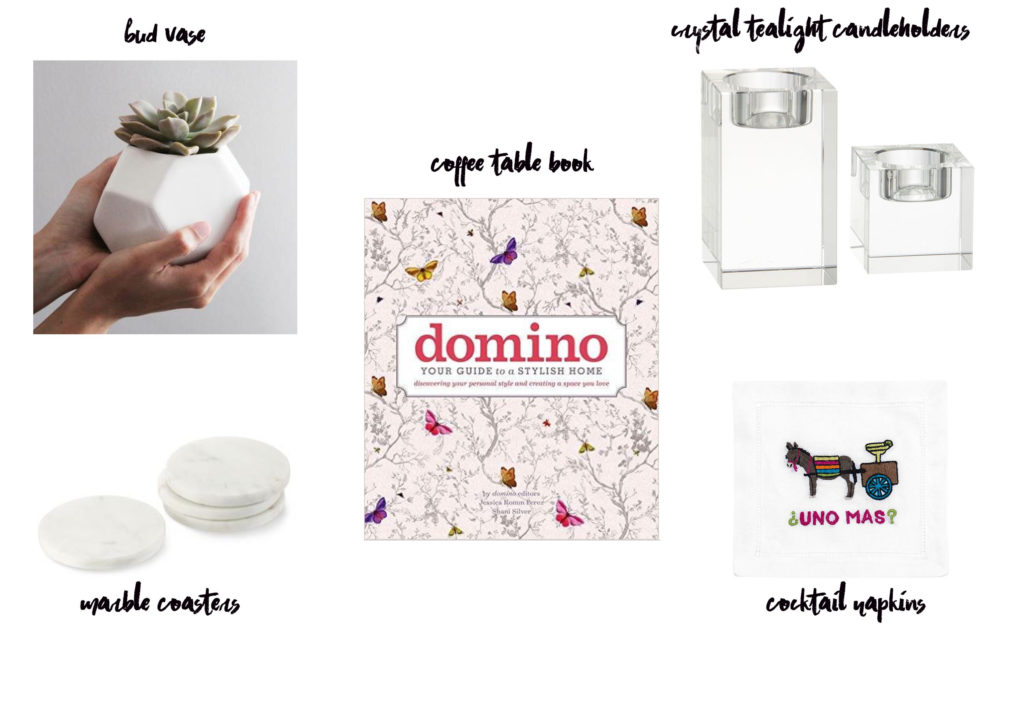 Bud Vase: If you've read anything else on my blog you also know how much I love/appreciate flowers — an inexpensive way to turn your week around — so I love the idea of bringing a hostess gift of flowers with this adorable geometric porcelain vase for them to keep as well | Marble Coasters | Coffee Table Book | Crystal Tealight Candle Holders | Cocktail Napkins, set of 4 |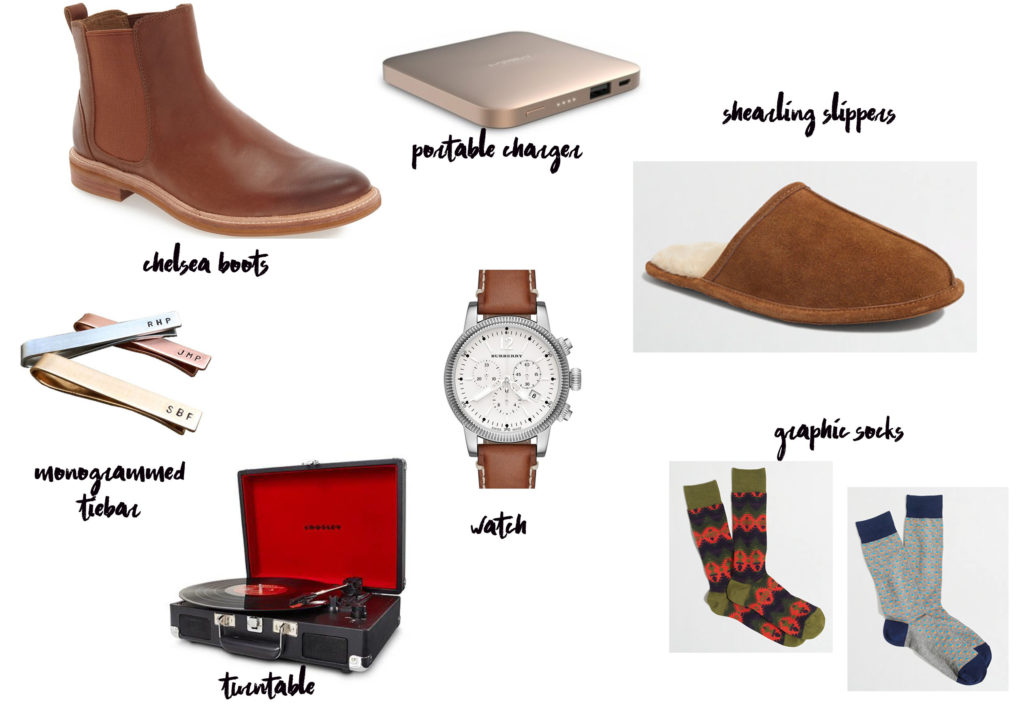 Chelsea Boots | Monogrammed Tiebar | Turntable |Portable Charger | Watch: this is a splurge gift. I would only recommend gifting this to a guy if you're already married to him, or engaged .. the last thing you need is to be spending all your pretty pennies on a watch for some loser you won't be dating a year from now. Its currently on sale at Nordstrom, and I love the classic design and traditional cognac leather strap. Very handsome. | Shearling Slippers: these, along with the graphic socks pictured, are an absolute steal. Super cheap, but good quality | Graphic Socks – Neon Diamond / Geometric: I check in at J.Crew Factory year round to grab socks on sale, and then hang on to them for stocking stuffers. Too good of a deal to pass up.
Happy shopping!
xo