Everyone says 'planning your wedding should be fun' … and then they plan their own wedding and they turn into an evil serpent of stress and crabbiness. Its no good. I fully anticipated — as did my sister — that I would turn into the serpent of stress when I started planning our wedding last November. Miraculously, that didn't happen. I loved planning our wedding. So much so that I asked my husband if we can do mini wedding receptions every year in August for an anniversary party … he hasn't said no, so I'm taking that as a yes.
Anyway, if you can accomplish the 5 things below, you'll be just fine planning your nuptials: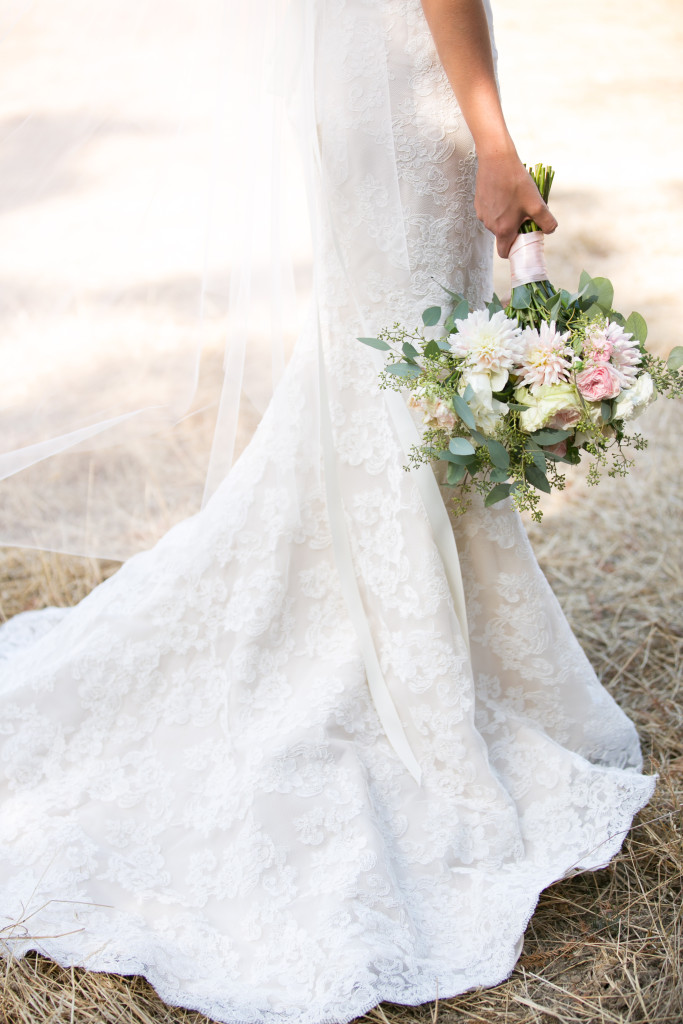 Establish a budget on day 1.
I refused to start planning our wedding until my parents gave us a budget. Why? Because I care more about flowers than I do the dress. Because if there isn't enough alcohol its likely that people aren't going to dance. Because glassware makes more of a statement than tablecloths. Key: once a budget has been established you are able to prioritize each aspect of your wedding, and then allocate appropriate funds accordingly. The 10% discount I got on my dress because the sales associate grossly miscalculated my alteration costs when I purchased the dress, and the mega $$ I saved when my dress didn't need to be altered (I only added removable straps — which I would highly recommend to any girl wanting a strapless dress but loves to dance), all of that extra money I had budgeted for my dress ended up getting added into my alcohol fund. Which came in handy because Patron ain't cheap. I saved where I could and splurged in areas that were important to us, all while staying within the budget. Well close, Dad.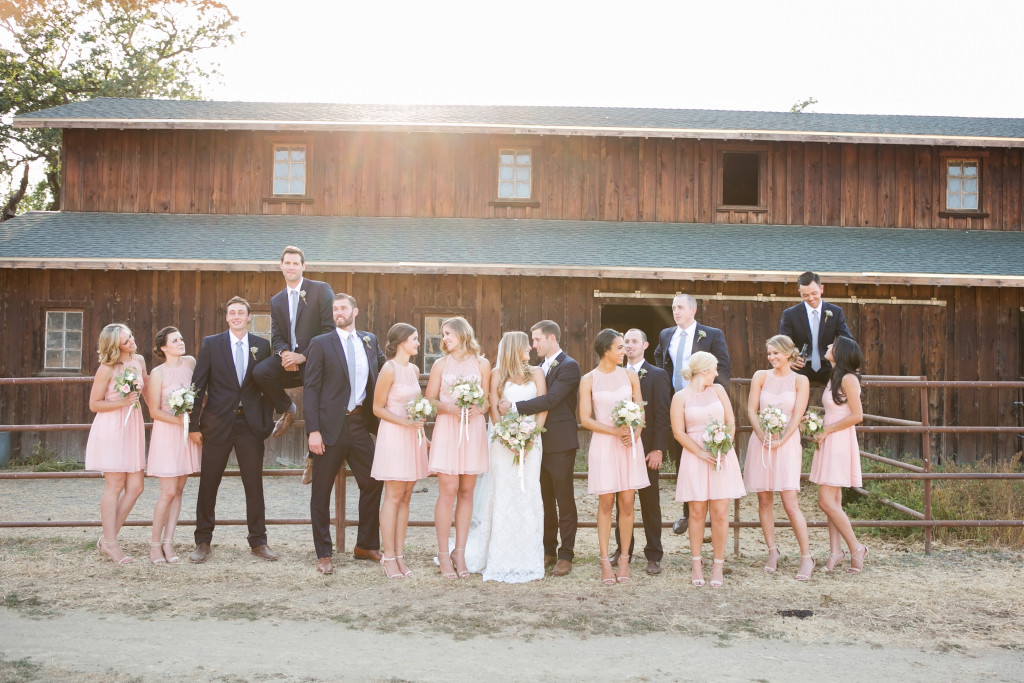 Partial Coordination: Ashley at So Eventful
Hire a day-of coordinator.
Hands down the best money we spent on our wedding. We got engaged in Germany, and lived there for 4 months, so it wasn't exactly in the best spot to be planning a California wedding. We hired a partial coordinator (which I would highly recommend doing if your budget permits, otherwise a day-of coordinator is critical). She led us to the most fantastic vendors, she was always an email away, and she was onsite for all deliveries the day before our wedding. On our actual wedding day, I honestly was not stressed for a single second of that day. I completely and thoroughly enjoyed every second of the day. This is coming from a high-anxiety control freak… so the amount of stress she took off of my plate was enormous. I trusted her with everything. My bridal party got ready offsite, so I didn't see anything until our reception … she recreated exactly what I had designed for our wedding day. Again, best money we spent.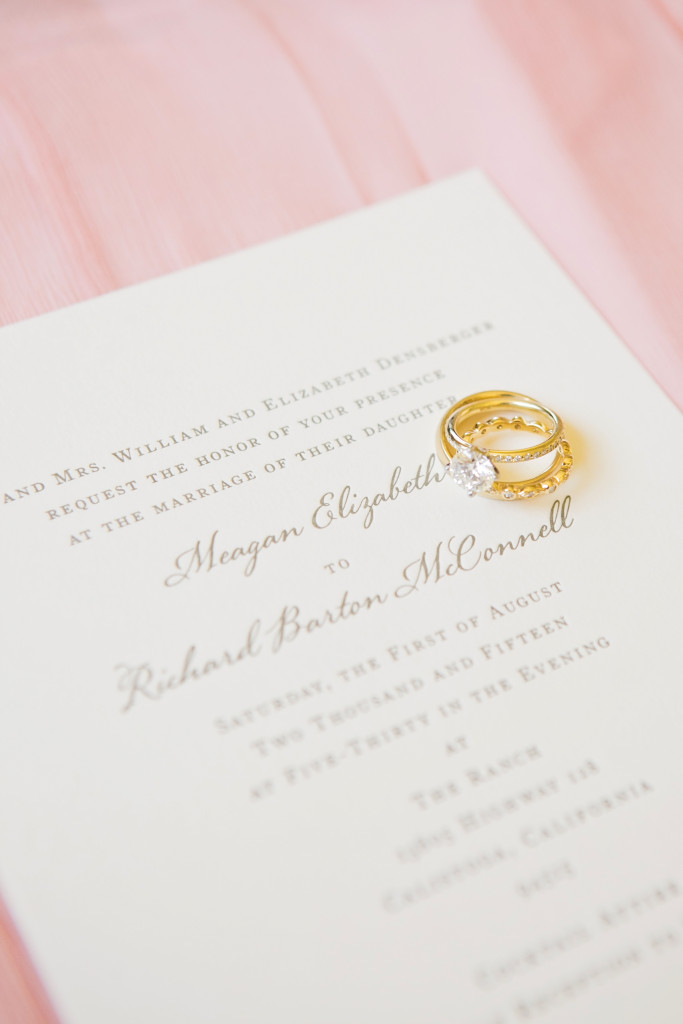 Stationary Suite: Papitre | Custom Rings: Goldbloom
Make decisions early, and move on.
Maybe its because I was planning our wedding 5,500 miles away, but we signed all of our contracts with vendors, and designed & ordered our invitations and save the dates before we were back in California in June. I spent the month of June finalizing our linens, glassware, flatware and ordering things off Etsy. By July all we had to do was wait for the RSVP's to come back so we could finalize the menu with our caterer. I was hell bent on actually enjoying the couple of weeks leading up to the wedding, so all stressful decisions were made within 4 months of being engaged. As soon as contracts were signed my brain completely moved on. It was fantastic.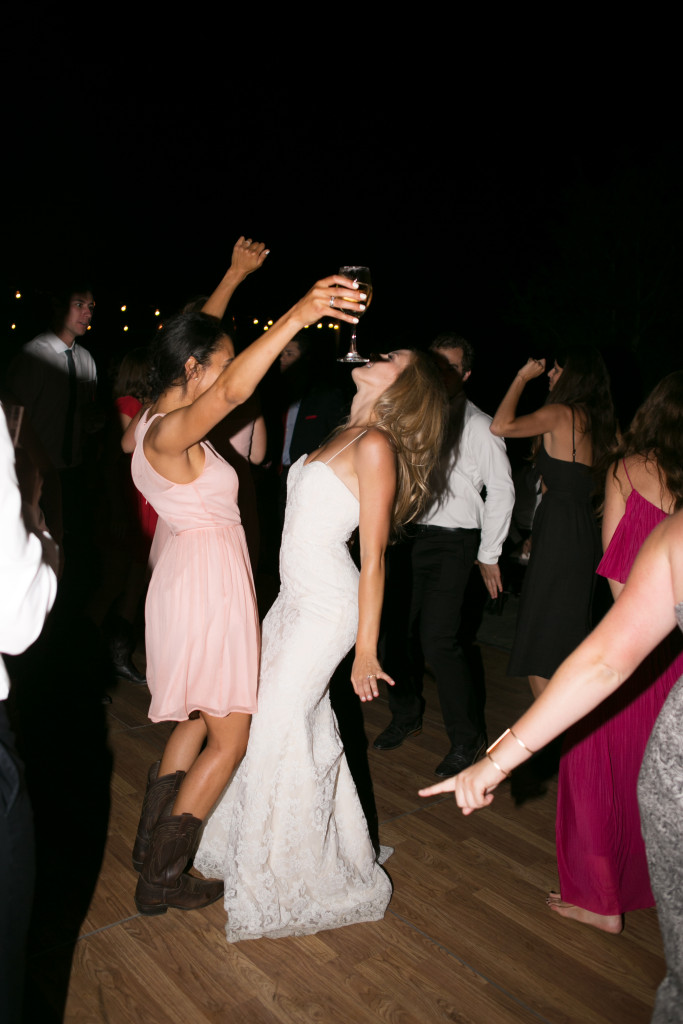 Pick a good DJ.
Honestly, there isn't anything worse than an empty dance floor at a wedding. As I was quickly scarfing down a few bites of food in between hugging people, all I could think about was an empty dance floor — nightmare. In my head, I had hopes that our dance floor would look similar to those in the movie Wedding Crashers. Thankfully, as the speeches ended and the dance floor opened all my dreams came true. I may be biased, but I've never had that much fun dancing at a wedding in my life. I will credit the open bar to some extent, but our DJ was phenomenal. It was one of those nights where as every song started, you think: this is my jam. It just kept happening again and again. DJ selection is so critical to an outstanding reception.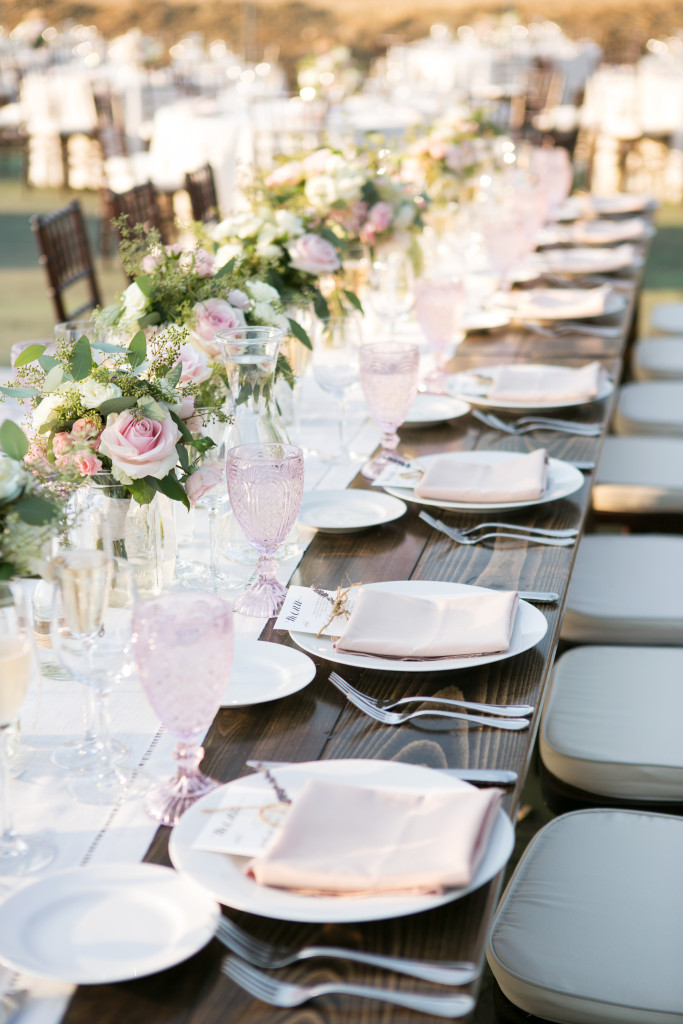 Tell your vendors exactly what you want. More importantly, show them.
You can't expect to have your dream wedding, if you can't communicate the dream effectively to the people who are helping you create it. Draw, take photos, pin like a mad-woman on Pinterest and then share that board with your people. Be polite, but critical at your menu tasting if there is something that isn't right … decline the proof if your invitations aren't exactly what you want … ask your florist to do a mockup table for you … don't be a mouse. You only get one shot at this, you want what you want and there is nothing wrong with that. — just don't be a jerk, people don't won't go above and beyond for jerks.
I know I said this was going to be 5 tips… but I feel like there are a few more that may be helpful. Rapid fire, with no explanations:
Be nice to everyone.
Pick your wedding party by yourself, without any outside opinions. Don't be convinced to add or leave anyone out. You choose.
Make your rehearsal dinner extra special. The people that are attending are the most important people in your lives: family and wedding party. Its a smaller group so you can spend more per person on alcohol and food.
Have a beer every day for the month leading up to your wedding. Stay relaxed girlfriend.
Enjoy yourself, because this is only supposed to happen once in your life. It should be the greatest night of your life. A night to look back on when you have one of those days where you want to kick your husband in the shin repeatedly and tell him he's a jackass… remember how dreamy this day was.
Happy planning!
Ps. Scroll down for some additional photos, and all of our wonderful vendors.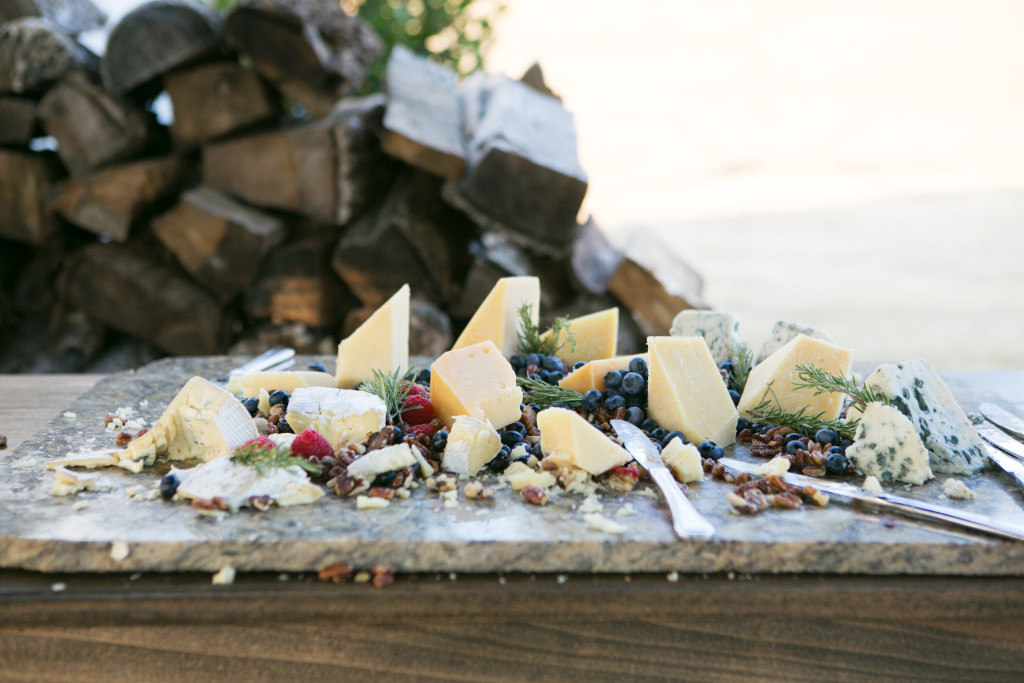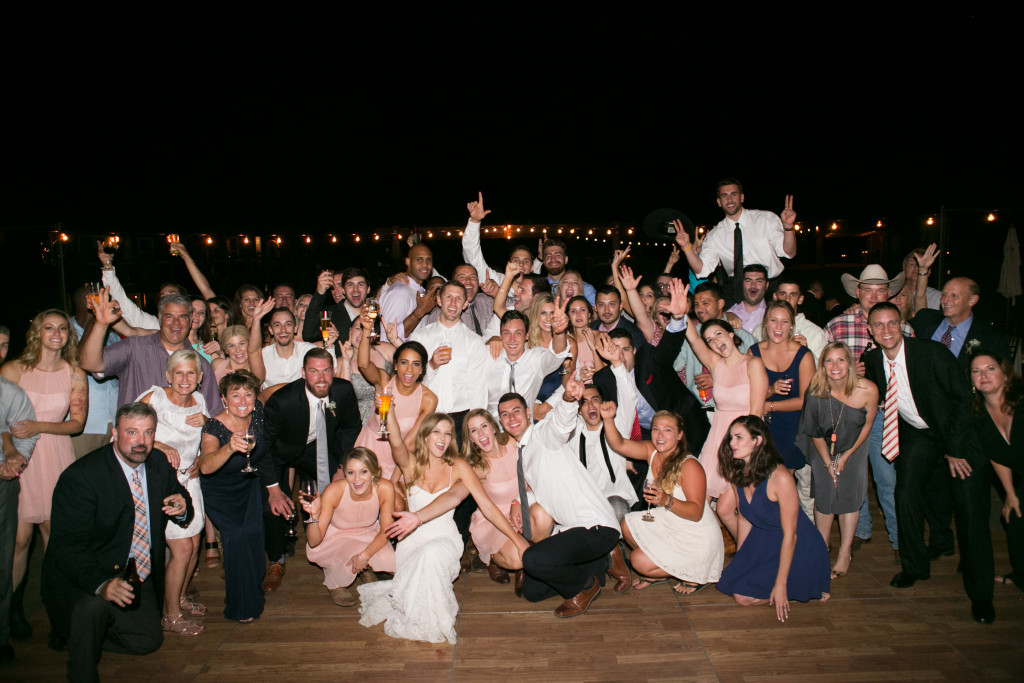 Photography: Alyssa Martens Photo
Partial-Coordination: Ashley at So Eventful
Florals: Flowers by Rebekah
Rentals: Encore 
Catering: Sally Tomatoes
Grooms Cake: Costeaux
Hair & Makeup: Brush
Dress: Anne Barge at ..And Something Blue
Bridesmaid Dresses: J.Crew
Goom & Groomsmen Suits: Men's Wearhouse
Stationary Suite: Papitre
Custom Rings: Goldbloom
Venue: Family Residence in Calistoga, California