Feature Image: Etsy
Two things happen come Spring-time: 1. newly engaged gals start planning their Summer nuptials 2. babies start being conceived. Its a fantastic time of year.
Since I already planned and executed my nuptials last year, and have no plans to conceive a human child this Spring, I will spend my time getting really excited for my friends and family that are participating in these two major life events.
In the spirit of the season, I designed a room fit for a tiny prince or princess. Princess first: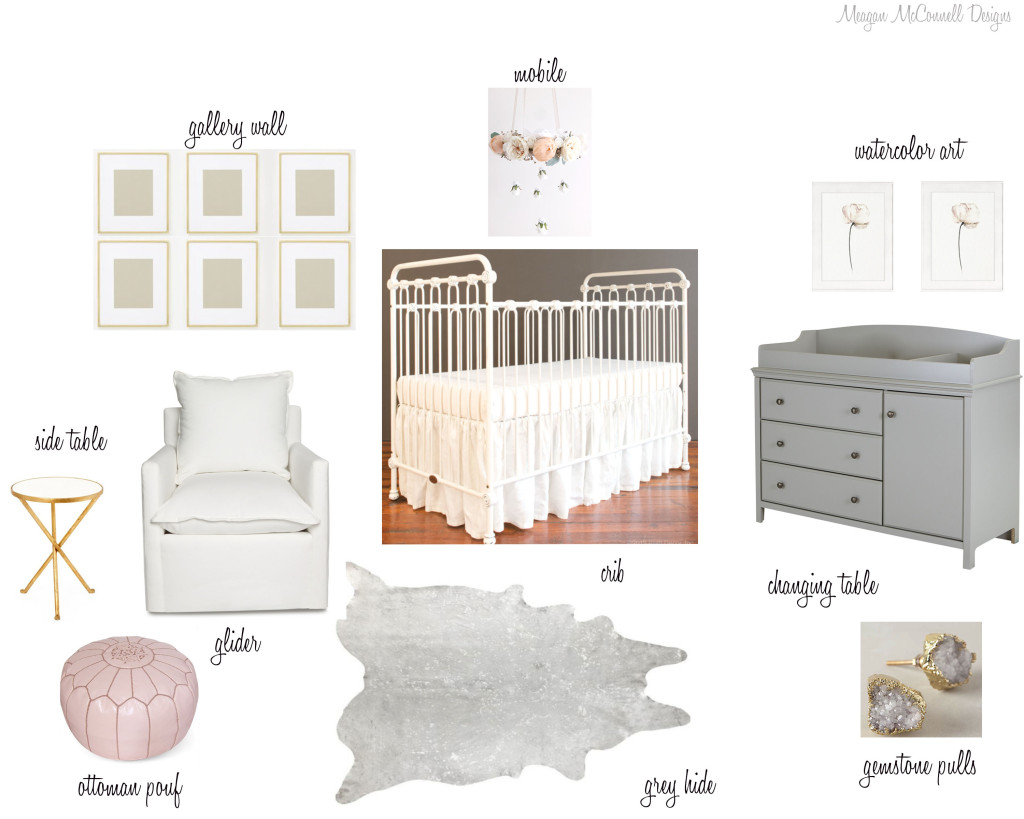 I like the idea of keeping the nursery light and clean, with a little bit of glam. Swapping out the standard pulls on the changing table with these gemstone pulls from Anthropologie gives the piece a custom, feminine look that I love. Speaking of feminine, how darling is this floral mobile from Etsy? Soft and sweet is always a good idea.
Gallery walls can be used in almost any room in your home, but I love the idea of filling your baby's room with photos of all the people that love her the most. Parents, grandparents, aunts & uncles. Putting black and white photos in these West Elm frames add a timeless factor to the room. It becomes a Heritage Wall. 
The best part about this room? Swap out the mobile, pink ottoman pouf, gemstone pulls, & watercolors and you've got a gender neutral nursery. The largest pieces (and most expensive pieces) in this room can be recycled for your next baby, regardless of whether you're welcoming another little princess or a little prince: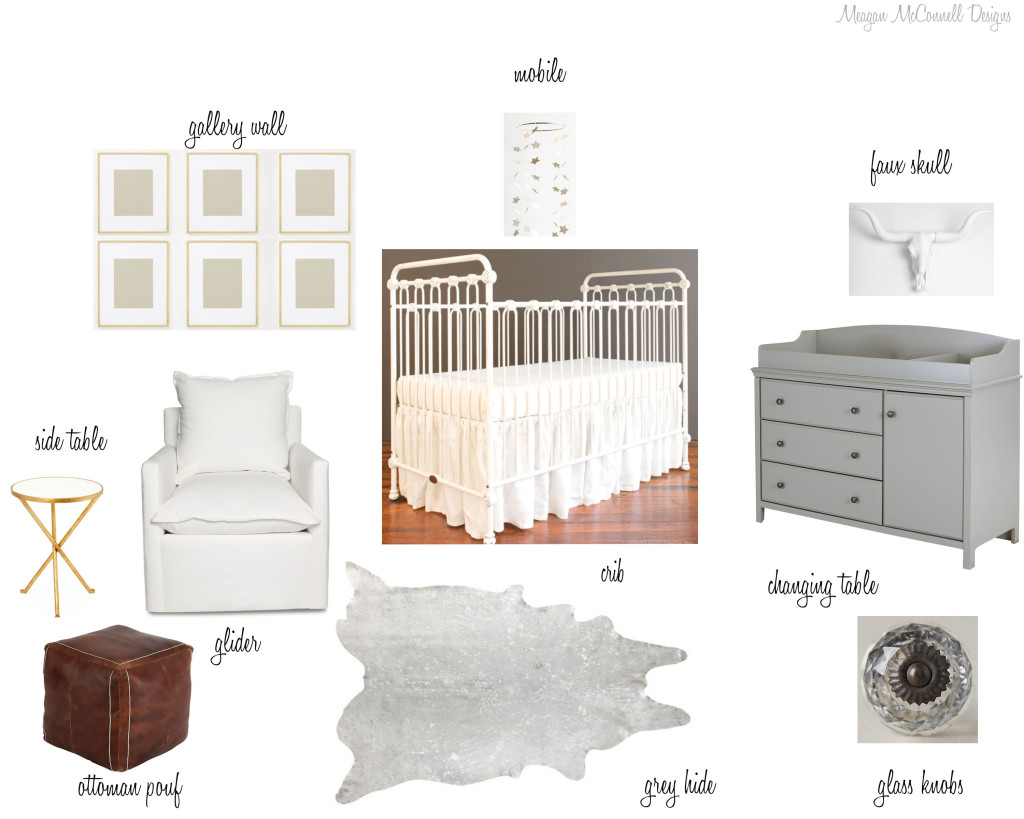 Switching up the ottoman & mobile, and adding the resin bull skull above the changing table are just enough to say, "this room is for a tiny, brave little boy". Taking away the glam gemstone pulls, and adding these glass knobs helps too.
Aside from the crib and changing table, all of these pieces will have a life long after the baby has outgrown his or her nursery. Avoid furniture that looks "baby", and instead accessorize with "baby" toys (its cheaper). Whether its a home office, living room, or bedroom these pieces can be restyled and reused — which is exactly what you want to tell your husband when you're renegotiating the nursery budget.
Happy conceiving season!
xo