Every good Christmas Elf needs the proper supplies to take their gift-giving to the next level. I don't know about you guys, but I enjoy wrapping gifts more than I enjoy shopping for the gifts. Taking time to put extra thought in to how you'll wrap gifts for individuals is important. It makes things more personal.
I've been ordering my supplies like a crazy person since last weekend, so check out the papers, ribbons, and accessories I'll be using for my family and friend's gifts this Christmas: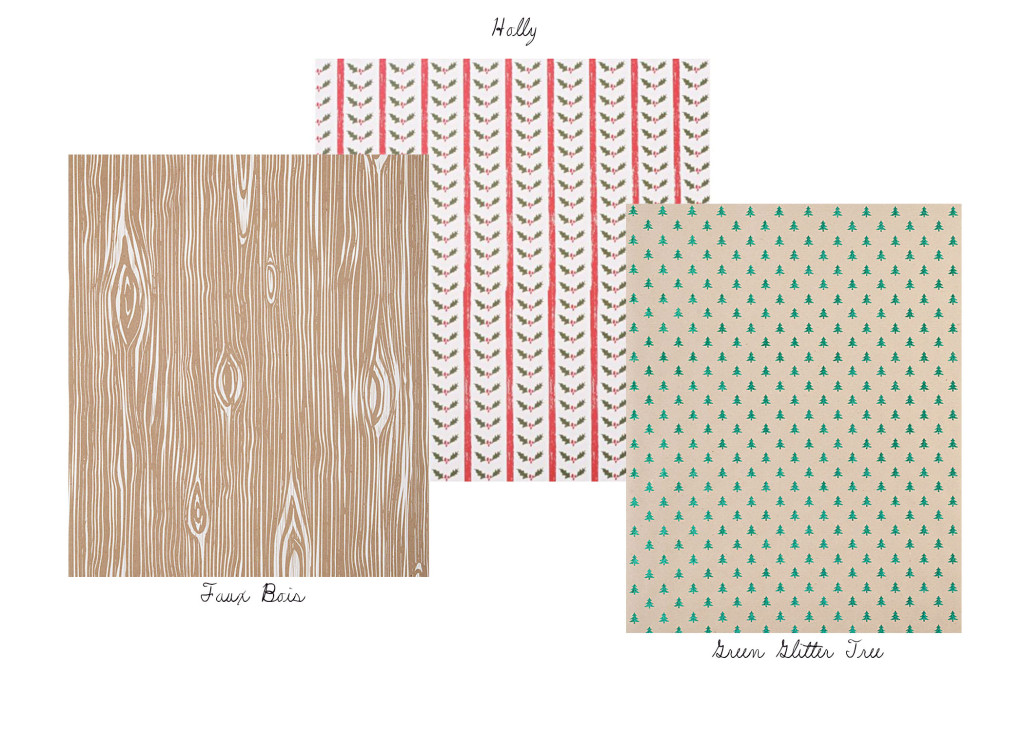 Paper Source is always my first stop for paper goods. I'm slightly obsessed. I found this Faux Bois paper, sold in a set of (2) sheets, that I love for wrapping gifts for friends. Its a little bit more contemporary, but I really like how clean and simple it is.
The Holly paper, from One Kings Lane is definitely my favorite for this Christmas. Its very traditional, and the muted, washed colors make it look a little bit vintage. Female family members can expect their gifts wrapped in this beauty. Ps. its sold in a set of (6) sheets!
Lastly the Green Glitter Tree paper, sold by the roll at Paper Source, is a really versatile paper. Male, female, old and young… you can use it for a wide range of friends and family. Again, its a more traditional paper, but I really like the craft paper for a more rustic look.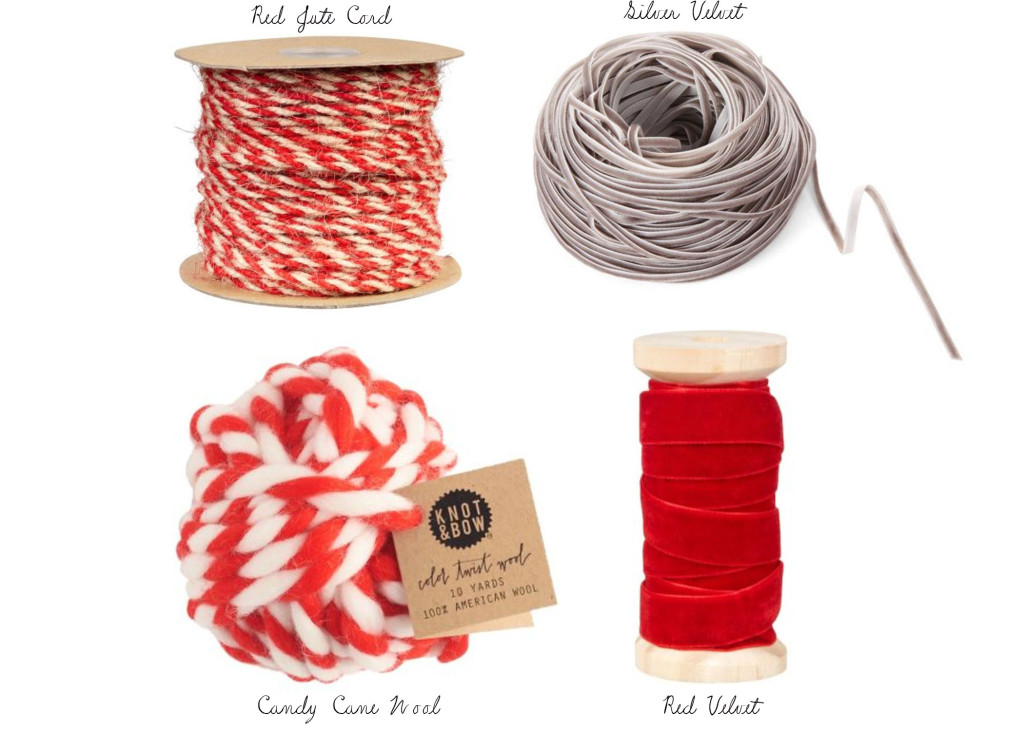 Giving a gift that is simply wrapped, without any ribbon is like walking into a dinner party naked. Unacceptable — in most cases. I love all four of these options to mix at match with the papers I bought. FYI:
Red Jute Cord – Sold by 50 yard spool
Silver Velvet – 1/8″w, 50 yard spool
Candy Cane Wool – Yarn, 10 yards
Red Velvet – 5/8″w, 5 yard spool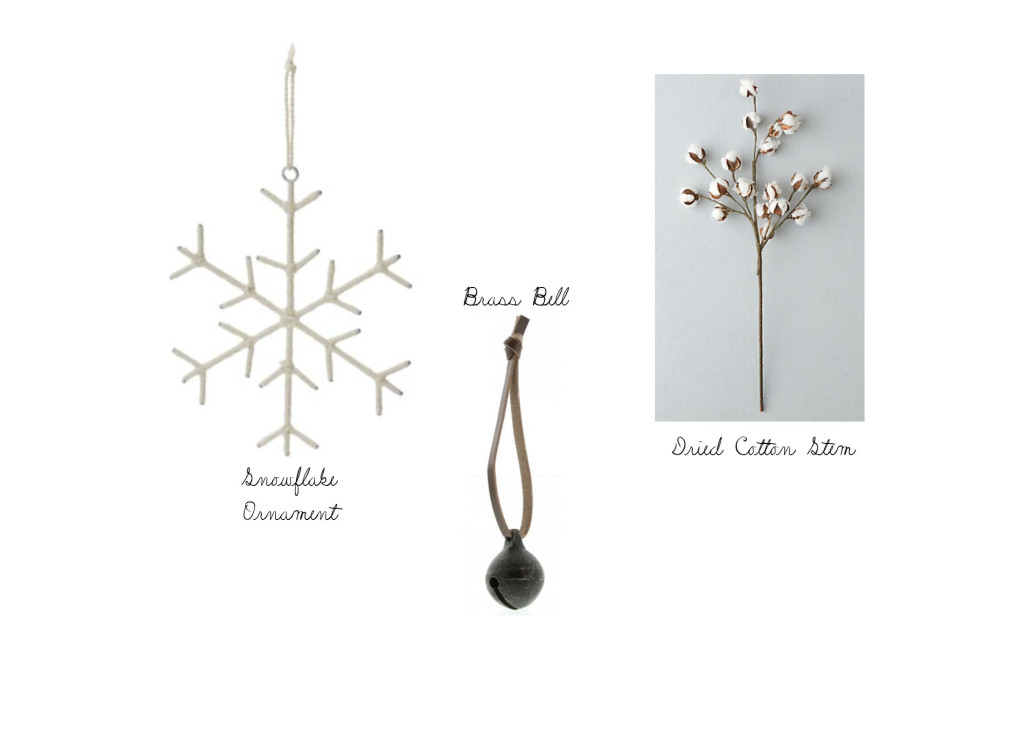 An accessory, atop a beautiful wrapped gift, is like icing on the cake. The Snowflake Ornament & the Brass Bell (the brass bells are sold in a set of 2), aren't only great for gift toppers, but they can also be used on the recipient's Christmas tree, after they've opened the gift! I love the Dried Cotton Stem tied into the ribbon on a gift with a more natural paper. The Faux Bois paper would pair lovely with this gift topper. — check out Terrain for other natural stems to use as well!
The only trouble with finding passion in gift wrapping is the additional cost you will incur per gift. I would highly recommend strategically purchasing these supplies in the same order as gifts on One Kings Lane and Paper Source … your husband only sees one charge on the credit card statement 🙂