I'm 100% convinced that I've become increasingly less smart over the last year. Spellcheck/autocorrect on my phone and in emails being the leading cause of this gradual dumb-down, and then coming in a close second would be that I've read less this past year than I have since grade school.
Life got busy — getting engaged, quitting my job, moving to Germany, planning a wedding. Excuses, all of them. Fall is the perfect season to cozy up with few good books and get back on track. Hopefully my brain will recharge itself so I don't feel like an idiot trying to spell "guacamole" on my weekly meal planner. Here are the books that have been sitting on my nightstand for these rainy french mornings: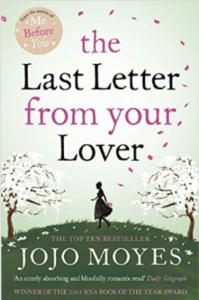 The Last Letter From Your Lover – by JoJo Moyes.
This was my first Fall book of choice, which I actually just finished. I don't know if ya'll have heard of Goodreads, but I love this site. I joined a book club on the site last year (easy way to keep yourself accountable for sticking with a book), and have been hooked ever since. I use it to poach books from friends and family that have either read the books, or have them on their list to read. Anyway, saw this book on a friend's list and had already read Moyes' book Me Before You and loved it, so I was excited to read something else written by her. Fast read, but a great love story that crosses two different generations. I'm a sucker for love stories (I can't tell you how many Nicholas Sparks books I've read — which is kind of embarrassing). I would definitely recommend this book for fellow lovers of love.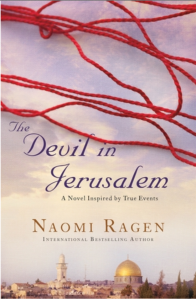 The Devil In Jerusalem – by Naomi Ragen
Again, found this bad boy on a friends "to read" list on Goodreads, and was intrigued by the summary. I preordered it on my Barnes and Noble Nook in August, and it just downloaded at the end of September — before globe-prancing became my life, I was adamantly opposed to eReaders … but with limited space in my suitcase for my boot collection, having all my books on one little device is a convenient space saver. I still order some paper books on Amazon, but not nearly as often as I'd like.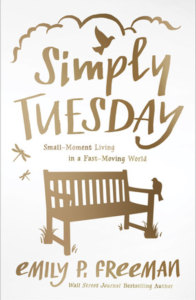 Simply Tuesday – by Emily P. Freeman
Another Goodreads find, but the reason why I ordered this book on Amazon France was the subtitle: Small-Moment Living in a Fast-Moving World. One of the goals I write down each time I remind myself I need to be constantly setting and achieving goals, is to live in the moment. A huge struggle for an anxiety-prone, type-A, gal like myself. I purposefully placed this book 3rd on my Fall list, to switch things up after two novels — from what I've read about the book, it's a faith oriented self-help book. We shall see.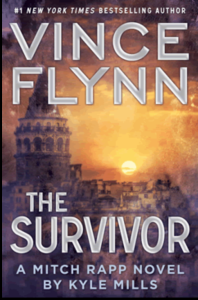 The Survivor – by Kyle Mills
Saving the already-known best for last. If you haven't read Vince Flynn's Mitch Rapp Series, oh my lord you are missing out. I made an astronomical mistake in breezing through the entire series a few years ago while I was living in Italy — the series was recommended by one of my husband's friends and I honestly couldn't put the books down. 13 books of non-stop suspense. The series is based around a man named Mitch Rapp, whom you meet as a young man being recruited by the CIA. Terrorists, defending the homeland, political corruption: all of these juicy story lines are brilliantly presented in this series. Sadly, the author Vince Flynn recently passed away and Kyle Mills was brought on to finish the last book in the series (alleged last book). It was released a few days ago, and I can't wait to fall in love with Mitch Rapp again — seriously, for a while I thought I might actually love him.
Check out Goodreads, find yourself some quality reading materials, and don't let your brain become less sharp like mine, people.
Ps. Guess how many times I used spell check for this post? — too many times to count. Perfect.